Teachers, you've been asking for this feature and we've heard you! Estimated durations for Learn Promethean online courses will now display on your certificates upon course completion. This will make it easier for you to submit your certificate(s) as evidence of professional development to your school, district, or state.
Please note: Learn Promethean and Promethean World do not guarantee credit hours. All professional development credit hours are dependent upon your school, district's, and/or state's policies. We are also not an accredited university or learning institution.
When you select on a course thumbnail under the Online Courses tab, you'll be able to view the course duration in the details at the top.
Certificates will note your name, the course duration and title, and the date you completed it. Here is an example: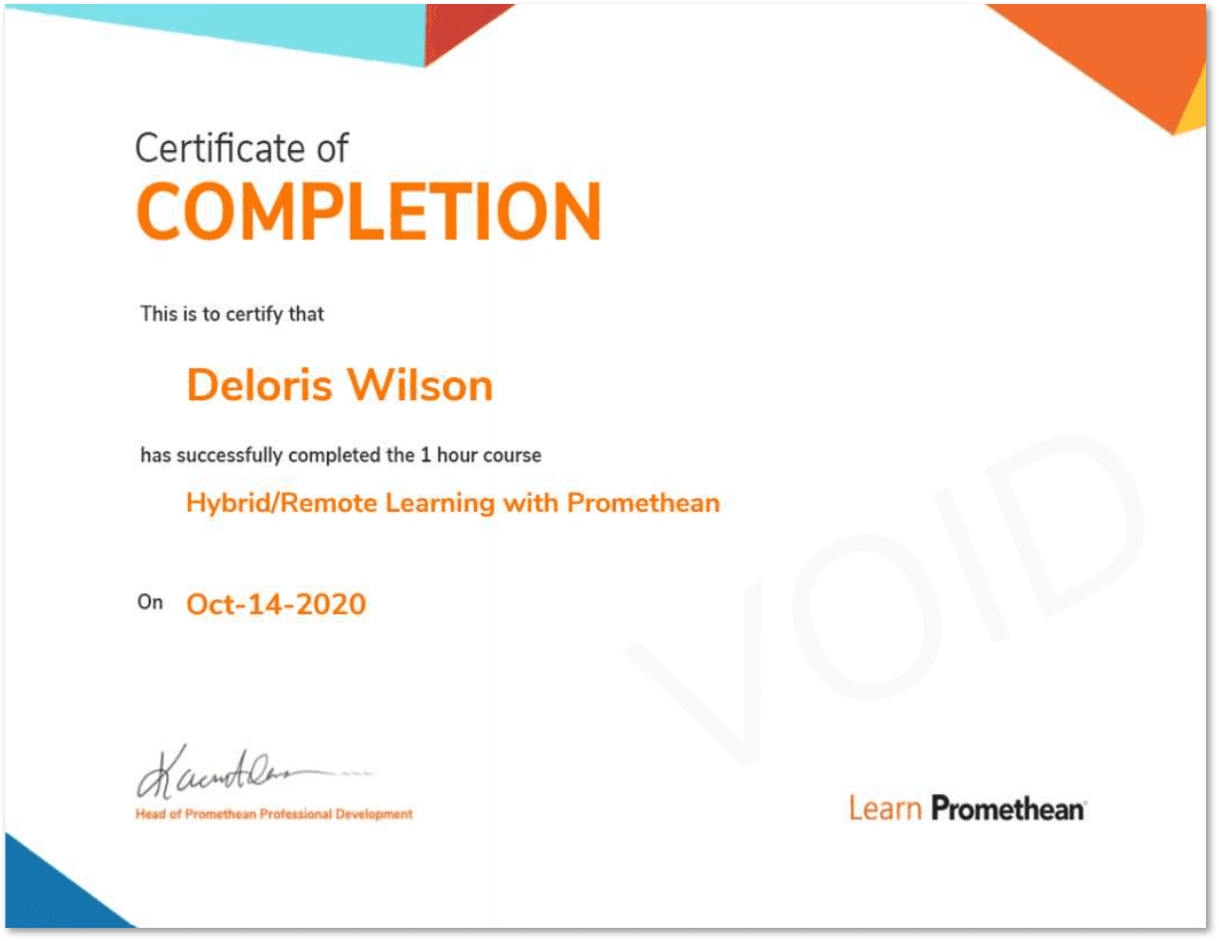 Our estimated course durations vary. Promethean Certified Teacher is 2 hours, Introduction to ClassFlow is 90 minutes, while our ActivPanel Titanium Orientation and new Delivering a Lesson from Your ActivPanel courses are 30 minutes. As with other online learning platforms, Learn Promethean will save your progress and make it easy to pick up where you left off.
Upon completing the quiz at the end of a course, we recommend selecting the green Click Here to Continue button, then the blue Download Certificate button on the next screen for optimal success.
Already completed a course? Good news! Just log in to your account, select your avatar, My Courses, then a completed course thumbnail. Selecting the blue Download Certificate button will generate an updated certificate for you.