Get started using your ActivPanel in no time with these 5 tips for your lessons.
1. Connect your laptop or computer
Connecting your laptop or computer to the ActivPanel is a quick way to access and interact with all of the existing resources you already have. When connected to the ActivPanel, your laptop or computer will display on the ActivPanel screen. Be sure to connect a USB cable to activate touch capability on your screen.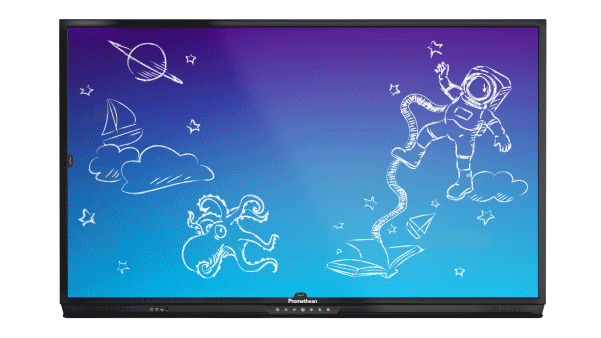 2. Access your existing resources
Connect to your Google Drive or Microsoft One Drive account using Promethean Cloud Connect. Access your pre-created resources on the ActivPanel and begin teaching in no time!
3. Use multi-user mode to engage students
Select multi-user mode within the Promethean Whiteboard app to create an instant collaborative workspace for your students. Add an existing activity or create one on the fly and allow students to race to the finish.
4. Incorporate the Promethean Classroom Essential Apps in your lessons
The Promethean Classroom Essential apps come pre-installed on your ActivPanel and are a great way to enhance your lessons. Simply open a file, app, or browse the internet while using the Promethean Classroom Essential apps. Use the Annotate App to annotate over anything on your screen, then use the Capture App to screen capture the content for further discussion. Open your captured content in the Whiteboard app and begin creating an instant activity. Manage your time using the Timer App, and create customized spinners to engage your students using the Spinner App. Lastly, showcase student work by connecting student devices to the Screen Share App.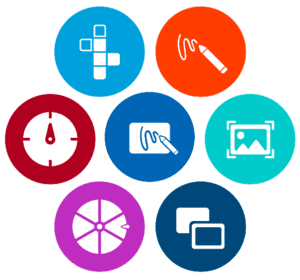 5. Play your favorite ActivInspire activities using the Promethean Activities Player
Gamify your lessons with your favorite ActivInspire activities by using the Promethean Activities Player on your ActivPanel. You may even wish to open two activities simultaneously.