Welcome to
Learn Promethean
At the heart of Promethean's professional development program is a range of learning opportunities developed and delivered by Promethean's educator team.
Create interactive and enriching lessons in ActivInspire by exploring the advanced tools covered in our latest ActivInspire Advanced course.
Powerful tools to increase student engagement
Enhance your instruction with the easy-to-use and pre-installed Promethean Classroom Essential Apps.
Have you ever wanted to open two different websites from the Chromium Browser at the same time? Explore this week's ProTip to discover how it's done. Tune in every week
Read More »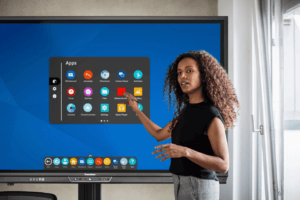 Did you know that your digital files and resources can be easily used on your Promethean AcitvPanel? The ActivPanel provides various ways to access these files based on the apps
Read More »
You can limit the number of tools that appear on your toolbar in ActivInspire. This helps your students to know exactly what tools are needed for your lesson. Extend Your
Read More »