Recipe ingredients
A dash of creativity
Instructions
The Promethean Whiteboard App is filled with dozens of pre-created activity templates for you to utilize in your lessons. To access these templates, begin by opening Whiteboard.
Select the grid from the Whiteboard toolbar to change the background color of your canvas.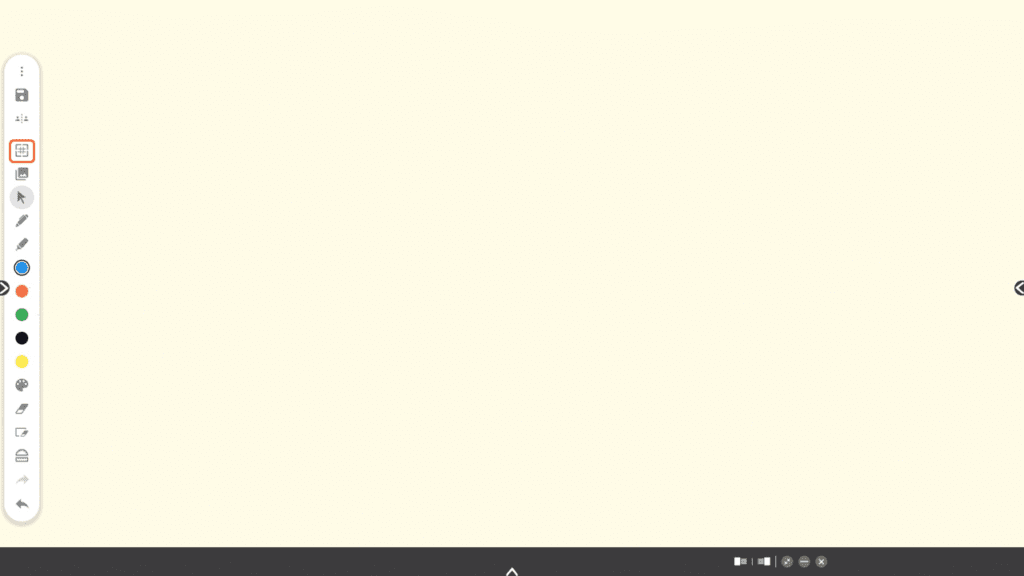 In this example, let's select white as our background color. Next, select the Gallery icon on the toolbar.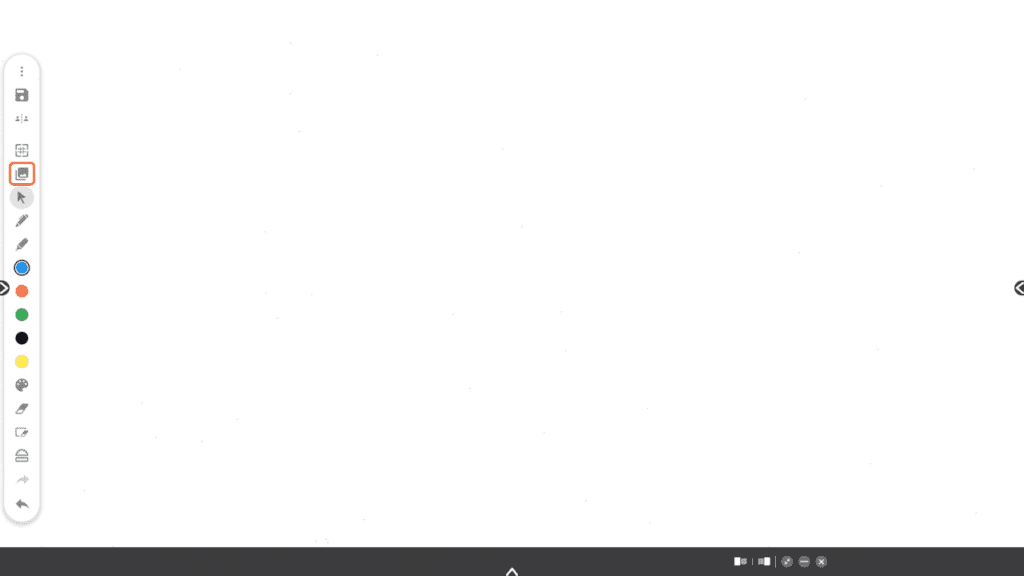 Select Venn Diagram from Charts &Templates.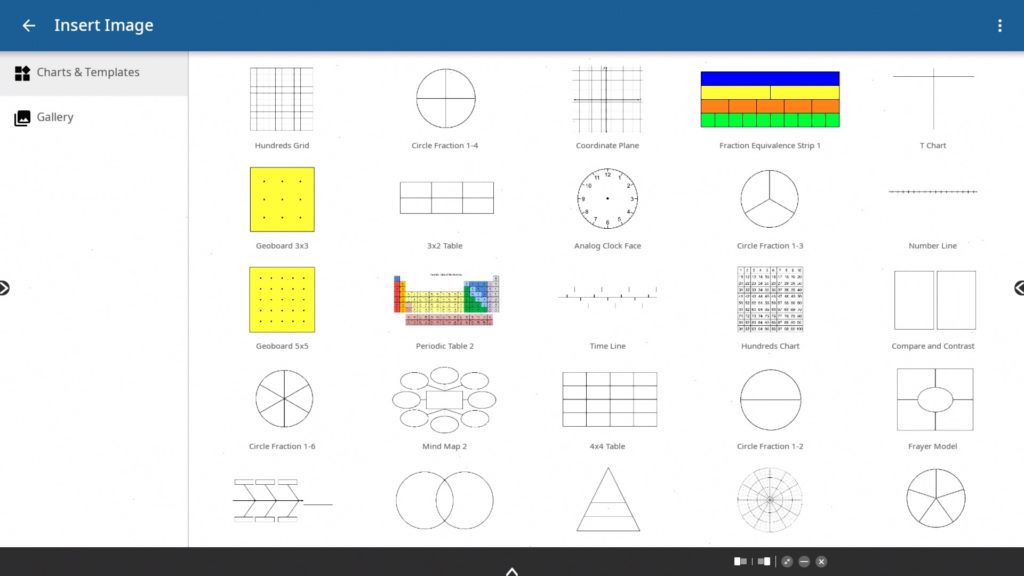 Pinch and zoom to resize the image. Select multi-user mode from the toolbar.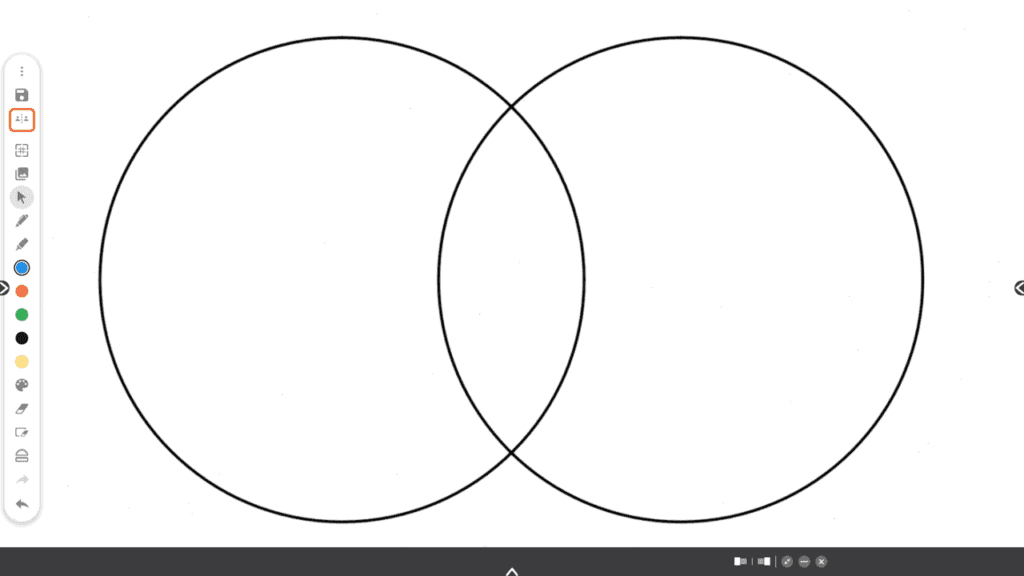 Students may complete the Venn Diagram simultaneously using the pen tools from both toolbars at the bottom of the screen. Now, let's save our work. Select the three dots from the toolbar.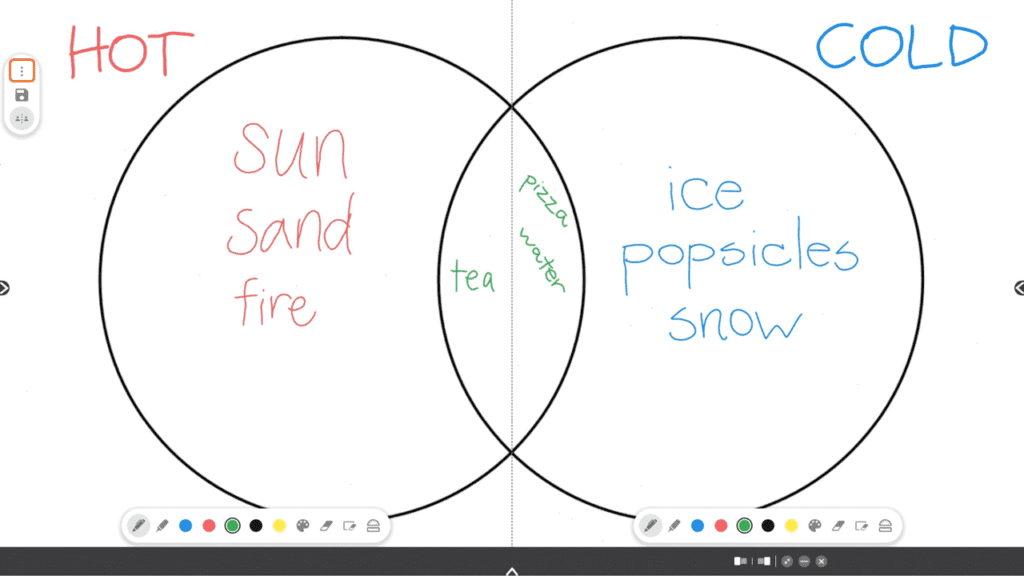 Select Export PDF Screenshot.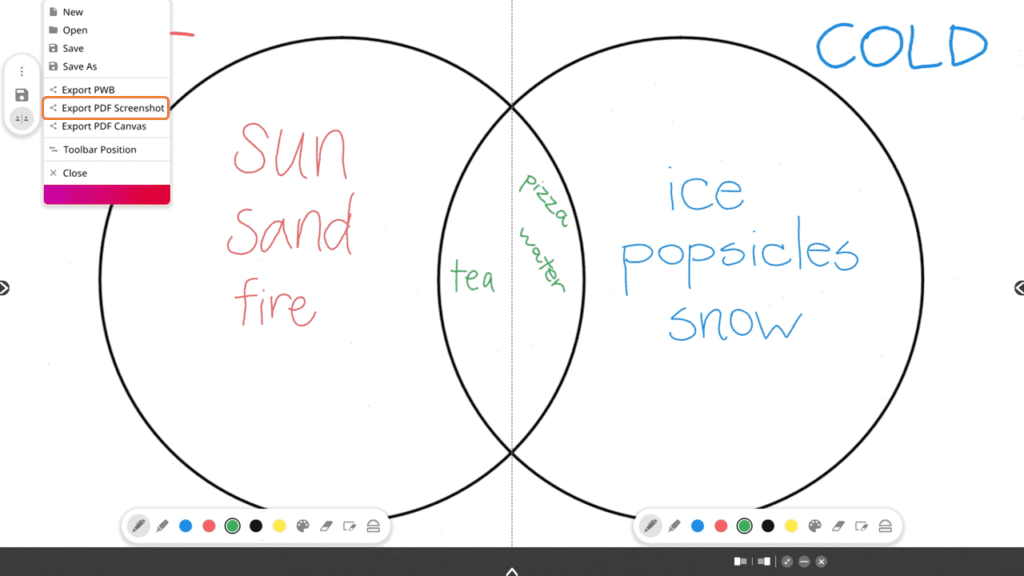 Select where you wish to save your content. In this example, let's choose Google Drive. Upon first use of Google Drive, you may be prompted to Allow Access.
As an extension activity, ask students to locate a hot or cold item on their personal device, and use the Promethean Screen Share App to display their findings on the ActivPanel.
Learn more about Screen Share:
Show and tell strategies are a fantastic way to initiate deeper conversations and engage students in your lesson.